This Saturday the BaliSpirit Festival will host the Second Annual HIV & AIDS Concert benefiting the EduSpirit Initiative AYO! Kita Bicara HIV & AIDS.
When: Saturday, 18 February 2012, 5:00-11:00pm
Where: Lapangan Astina Ubud, Bali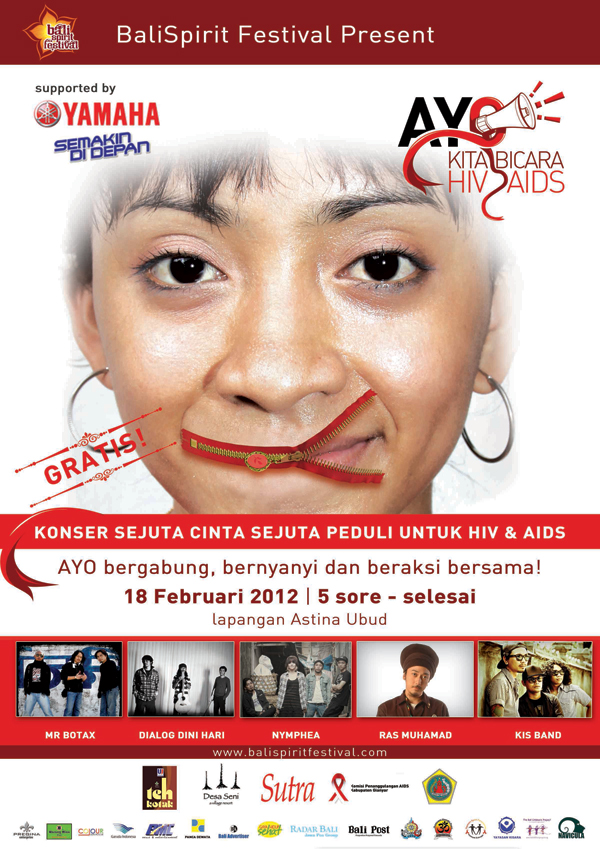 The concert will once again feature a stellar lineup of artists, gathered together to demonstrate their support for continued HIV & AIDS Education in Bali, including: Mr. Botax, Ganjil, Dialog Dini Hari, Nymphea, Kita Art Community (Fire Dance), Ras Muhamad and Kis Band.
AYO! Kita Bicara & AIDS was created by The BaliSpirit Festival to engage the local community—specifically the Balinese youth—in conversations and education about HIV & AIDS at the grassroots level. The program supports teenagers as Agents of Change within Indonesia and the nation's greatest hope to slow the spread of HIV & AIDS.
Related Posts: