Naturally I hope that being a CNN hero will bring attention to the global need for better maternal and infant survival care. Bumi Sehat has a huge responsibility keeping the two community health and childbirth clinics open.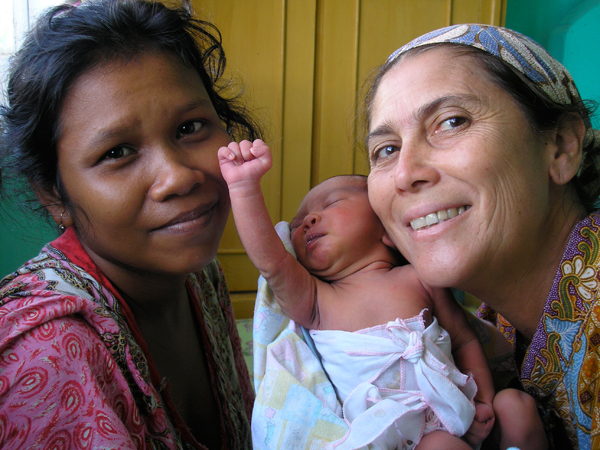 There is also the Bumi Youth Education Center, our scholarship program, village recycling and environmental stewardship. We do capacity building for Indonesian midwives from many islands and countries. Bumi provides free ambulance and emergency medical service, HIV/AIDs counseling and testing, pediatric care, free weekly special clinics to treat chronic illness. We have elderly and prenatal exercise programs. Bumi Sehat is open 24 hours a day, every day of the year. In the first eight months of 2011 Bumi Sehat has helped 20,500 patients and delivered nearly 400 babies for free!
Quite close to the epicenter of the 2004 Indian Ocean tsunami disaster, Bumi Sehat operates a clinic which also sponsors capacity building for youth education and environmental protection. The list goes on… Bumi Sehat needs the CNN #1 award, and will put it to use doing culturally appropriate sustainable care.
---
Take a moment to vote for Robin Lim on the CNN website. All you need is an email address or Facebook account. Your can vote from each email address or Facebook account as many as 10 times a day, so if you have more than one account, be sure to vote from your other email accounts as well. Voting ends on December 7th, 2011.
Related Posts: