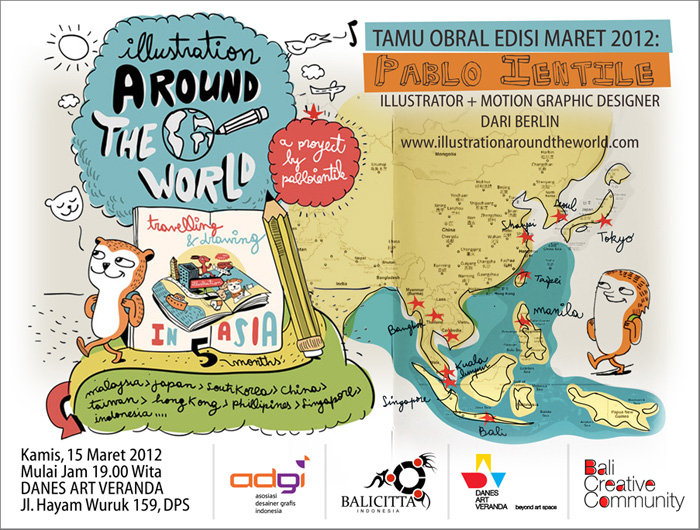 Pablo Ientile is an illustrator and motion graphic designer who lives and works in Madrid and Berlin. He studied graphic design at FH, Trier, Germany. Ientile developed his illustration and animation skills while working as a freelance designer for advertising and magazine companies.
The project "Illustration around the world" is Ientile's mission to travel, while documenting through illustrations and sketches, and meeting other artists and designers in the countries and places he visits. He plans to release his travel art in the form of a book later this year.
This project has inspired him and Bali has become one of his favorite destinations during his travels. Before returning to Germany this weekend, Ientile would like to meet Bali's creatives to share experiences and stories.
Join the discussion on 15 March 2012
Location: Danes Art Veranda, Jl Hayam Wuruk no 159 Denpasar
Time: 7pm
Related Posts: