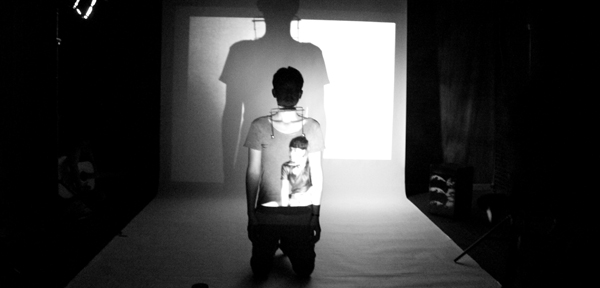 Nosstress' boil has finally burst. Almost one year since they began working on their album, and past the boredom limit of hearing "when is the album going to be released?" After regularly being heard on local stages and through youtube videos, these three young musicians from Denpasar can finally be enjoyed on a full studio album: Perspektif Bodoh, which means 'Stupid Perspective'.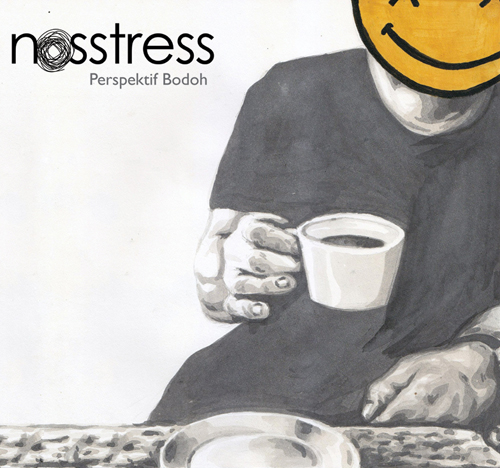 Nosstress' first album is fresh. The acoustic trio recorded with two guitars, a cajon, harmonica, and a harmony of vocals, with each band member adding a  a different vocal character. Guna Qupitt (vocal, guitar), Man Angga (vocal, guitar), Cokorda Bagus Pemayun (vocal, cajon, harmonica) have successfully brought the feeling of jamming at home and their laid back concerts into this album. What is achieved in this album leaves me more than a little amazed, especially remembering the relatively young ages of these the band members ranging from 22-23 years old.
Even with minimal instruments, their songs are not simple, especially compared to standard local pop releases. The arrangements, notations and compositions are smart and full of detail. Nosstress' music is a breakthrough for the usual music kids their age are attracted to, with a strong soul and blues influence.
Their lyrics are not pretentious, but easy to understand, almost as simple as drinking a cup of tea in the morning. Light social criticism creates a theme for this album. Like remembering a happy time long ago (which they may have imagined based on stories from their uncles or parents) which meets the real life conditions in the chaos of Denpasar.
The feeling of being underestimated as juniors and playfully mocking their seniors is summed up well on the track On the Job Training. And they go into darker emotions such as self-regret on the track Tunda. Packaged with clear sound and no distortions, Nosstress criticism is presented smooth and calm.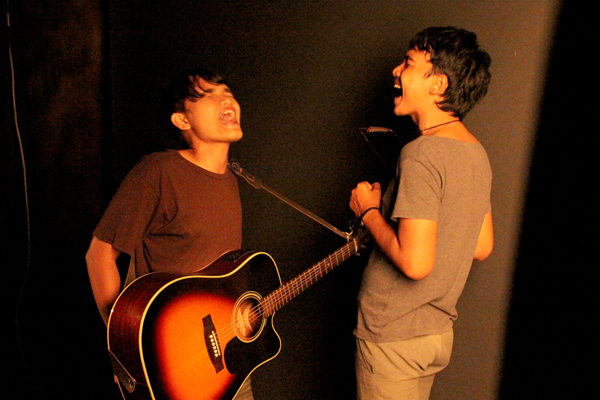 If you consider the entire album, their lyrics have some slight contradictions. For example, their song Rasa talks about how feeling can overcome intellect. Yet they use the term 'think' on a few songs, which shows how they are logic oriented. A search for their true taste is visible on tracks like Mau Apa?. This track sums up the passion on this album. I admire the track Mau Apa?, it is a song I wish I had written.
There is also a touch of a more experienced musician, Raoul Wijffels, who plays Fender Rhodes on the track Tak Pernah Terlambat and accordion on Bersama Kita, his sounds add a beautiful layers to these songs. The band goes way back with Raoul and their collaborations together in One Dollar for Music.
I was a bit disappointed one of my favorite songs, Tanam Saja didn't make it onto the album. The song has already been released as a radio single and has been performed live a lot, which would make it a powerful track to support the popularity of their album.
As a part of the Bali music scene, I am proud to see the release of "Perspektif Bodoh" (Stupid Perspective), which is in no way stupid. Every boil that bursts leaves a wound, and while it heals it will itch. The itch Nosstress is feeling following the release of their album may be the search for the answer to a question they bring up on this album: mau apa aku dengan hidupku ini, what do I want out of life.
---
"Perspektif Bodoh" album launch will be held at Serambi Arts Antida, Jl Waribang no 32, Denpasar.
On 14 October 2011 at 19:00.
Nosstress has release one track from "Perspektif Bodoh" as a free download on Akarumput.com. Please enjoy Bersama Kita (With Us).
Photos by Teddy Drew.
Related Posts: