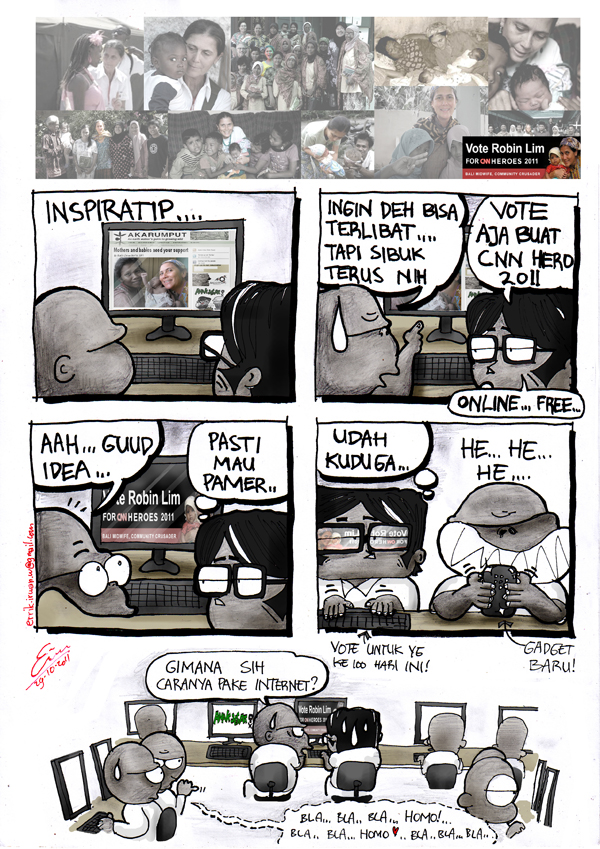 Inspiring…
+ I want to be involved.. but I'm so busy.
- Well, we could vote her for CNN Hero 2011. Online, and free.
+ Ahh.. Good idea…
- Now your gonna show off…
+ Just as i thought… voting for the 100th time today!
- Hehehe… a new gadget.
+ So, how do you use the internet?
- Bla bla bla… blabla..
______________
Take a moment to vote for Robin Lim on the CNN website. All you need is an email address or Facebook account. Your can vote from each email address or Facebook account as many as 10 times a day, so if you have more than one account, be sure to vote from your other email accounts as well. Voting ends on December 7th, 2011.
Related Posts: